07feb9:00 am12:00 pmWISDOM, STRENGTH, AND COURAGE: MORNING OF REFRESHMENT FOR THOSE WHO HELP OTHERS
Event Details

For all who respond to individual and community needs, whether on your own or through professions, churches, or non-profits; as leaders, organizers, guides, supporters, health care workers, advocates, or volunteers. This is a morning for yourself. The theme of this year's morning of refreshment is "Wisdom, Strength and Courage." With us will be Robert Beezat who wrote about those three qualities in his book Knowing and Loving: The Keys to Real Happiness. Those gifts of spirit, he notes, are what keep us moving and growing in our active involved lives. In an interactive setting we can reflect on our experiences of service. When have we felt the need for wisdom, strength and courage when helping others? How have we bolstered these gifts to others? And how through our acts of service have we grown in these qualities ourselves? Of course, we will also want to enjoy one more of Dewitt Jones' uplifting films on life. Robert Beezat is a Racine-area businessman, public official, and community leader devoted to working for social justice, peace and the common good. He has engaged in issues and concerns at the local, national, and international levels. He is a practical man of faith and an inspirational speaker. Miriam Brown, OP, is a Sinsinawa Dominican and spiritual guide, retreat facilitator, and team member of the Center's Spiritual Guidance Training Program. She has an eye for the Spirit's movement in the world and in the graced unfoldings of each person's deep and precious life.
Time

(Saturday) 9:00 am - 12:00 pm
Location

Siena Retreat Center

Racine, WI
Presenter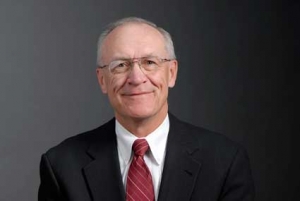 Presented By Robert Beezat, the author of Knowing and Loving: the Keys to Real Happiness and Character Based Management: A Key To a More Productive & Effective Organization. He is a successful businessman, community leader, and public official and has been engaged for over 50 years working for social justice, peace, and the common good.